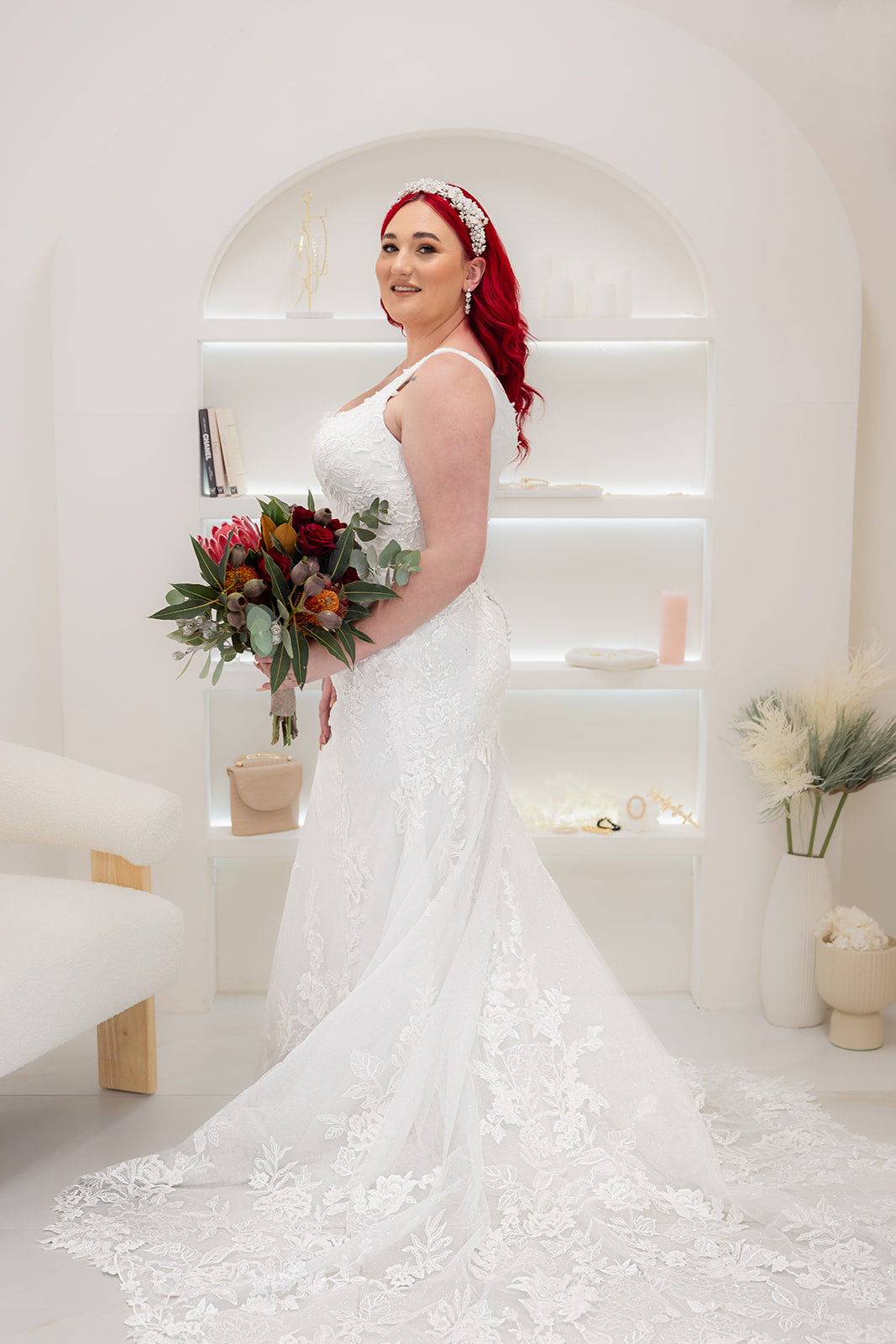 What to expect
Welcome to South Coast Brides. Please watch this short video above from Owner, Kim, as she goes through some of the important details about your Bridal fitting.
Important points..
Our appointments are 90 minutes and many brides leave saying it was by far the most comprehensive, supportive and educational appointment they have ever had
Most people wear no bra during their appointment - the dresses have built in bras! So don't go to the effort or expense of buying a new bra.
You know what you like, we are experts - so bringing 1 or 2 trusted support people is perfect. Or none - many of our brides shop alone and have an amazing time with us in store..
We suggest 12 months before your wedding for the most stress free experience with the widest range of options for styles.
We prefer our guests to have minimal make-up and no spray tans (thank you for your understanding).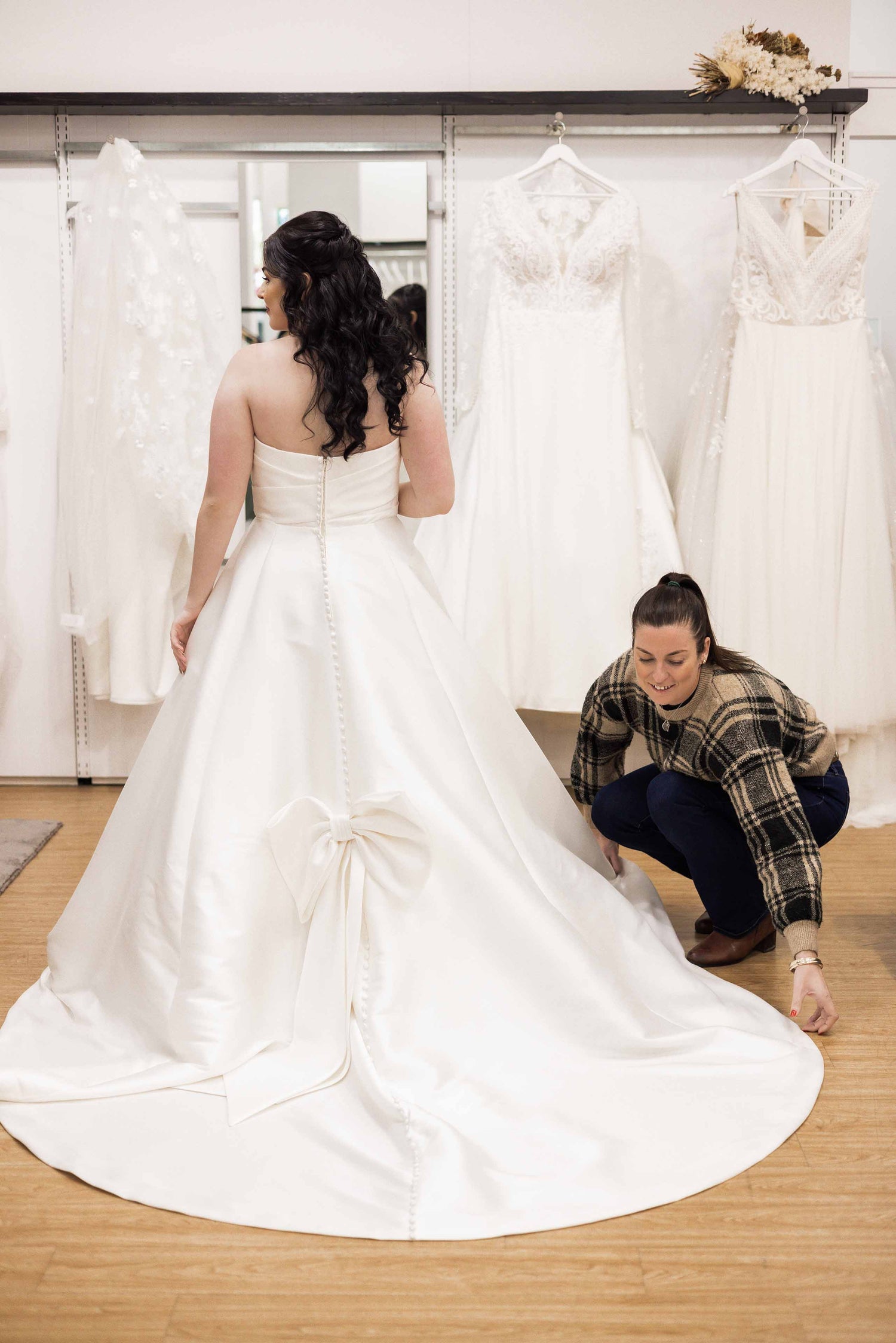 Other Important things to note
No photography is allowed in store. Sometimes people say "but how can we choose?!"and we cheekily reply "the same way we did before iphones"! But in all seriousness - your eyes and the mirror and your guests are your best friends in this situation. Our dodgy phone pics in potentially the wrong size or colour gown in unnatural indoor lighting - it's not the best way to choose. We are SO happy to use our in store ipad to take photos of a top 2 if you really need it to help you decide!
We love kids! But it's a tricky place for little ones. Babies in prams are lovely and older children who can sit easily are very welcome. We do encourage that middle age group (approx 2-5 years old) to have a fun time with a babysitter so you can relax and have a great time.
You are more than welcome to leave a 50% deposit and simply pay the balance on collection, or pay in full.