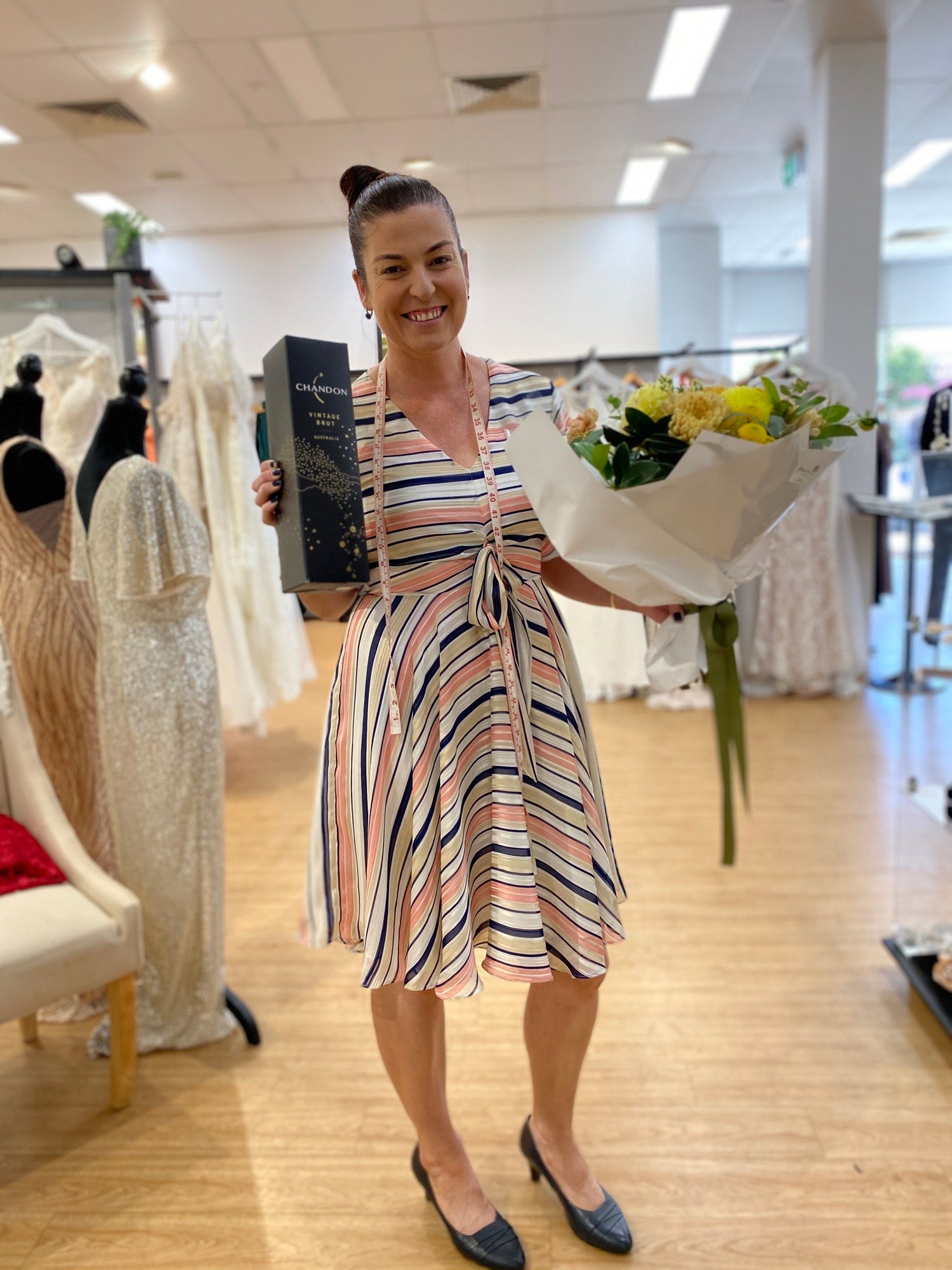 Our Why
How many women do you know who have had a nightmare experience shopping for their wedding dress? Dismissive and inattentive stylists if you aren't a small size with 5 grand to spend. Body shaming. Belittling brides about budgets.
These are real experiences women have when buying their wedding dress.
With limited options for women of the south coast of NSW for wedding dress shopping, many women were either suffering inadequate service locally or being forced to travel hours away to Sydney or Canberra.
Almost all bridal shops do not stock an adequate range of sample sizes- we have lost count of the number of brides who come saying they have been told to try on size 6 gowns and just "imagine it" in the right size.
Every woman deserves to feel beautiful and valued. All the time. So we decided to flip this narrative on it's head.
Ironically, we have developed such a reputation for our reasonable price points, inclusive size ranges and beautiful service that half our brides are from Sydney, Canberra and Wollongong!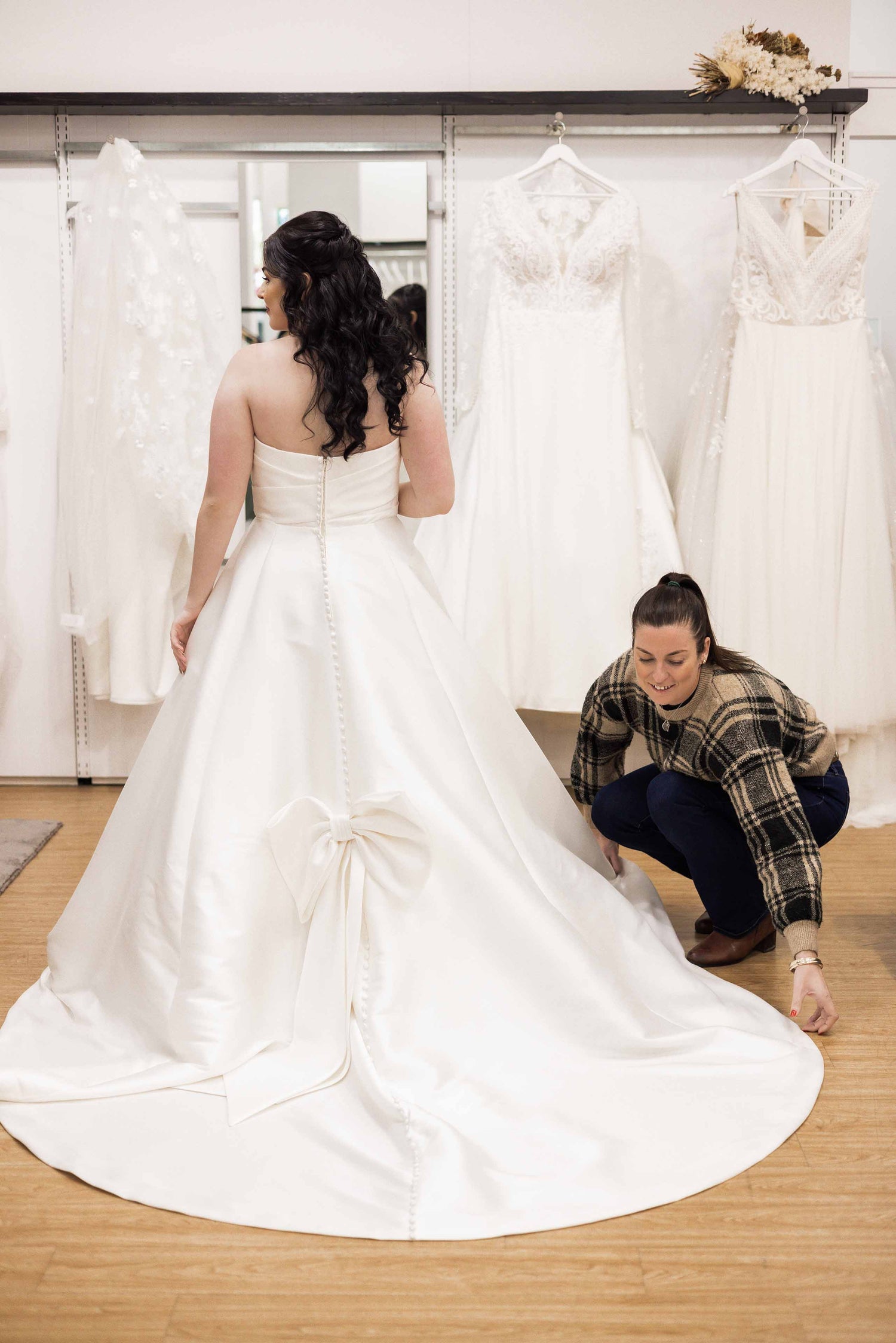 Our Store
We decided to open a big, clean, calm and spacious store with a personal one on one experience where women are treated with the memorable, exceptional customer service they deserve.
We opened a store where your body, background or budget have no baring on how well you are treated.
We introduced carefully selected styles in sizes 6-36 because the core of our culture is inclusion and diversity.
We have invested deeply in all body shapes and sizes because all women want the same thing on their wedding day - to look and feel beautiful.
We have sourced gowns in a variety of fabrications and price points so brides can find something that suits them visually and financially.
Our brides are listened to and made to feel seen and heard for exactly who they are and what their needs are.
We notice the little things and really try to "talk through" our gowns as you try it on so you can make the most informed and educated decision that works for you.
So many women walk in nervous and unsure and walk out excited and totally at ease - we will take care of you as if you were our family.

Book an appointment
Compassionate

What really makes us different is that we genuinely care about how you feel.

Memorable Experiences

It is our mission to ensure every woman has a fun and memorable experience searching for the perfect wedding dress.

Inclusive & Diverse

We are inclusive, diverse, and supportive of all women.

Extensive Sample Sizes

We will never discriminate or make you feel bad about your body, your budget or your background.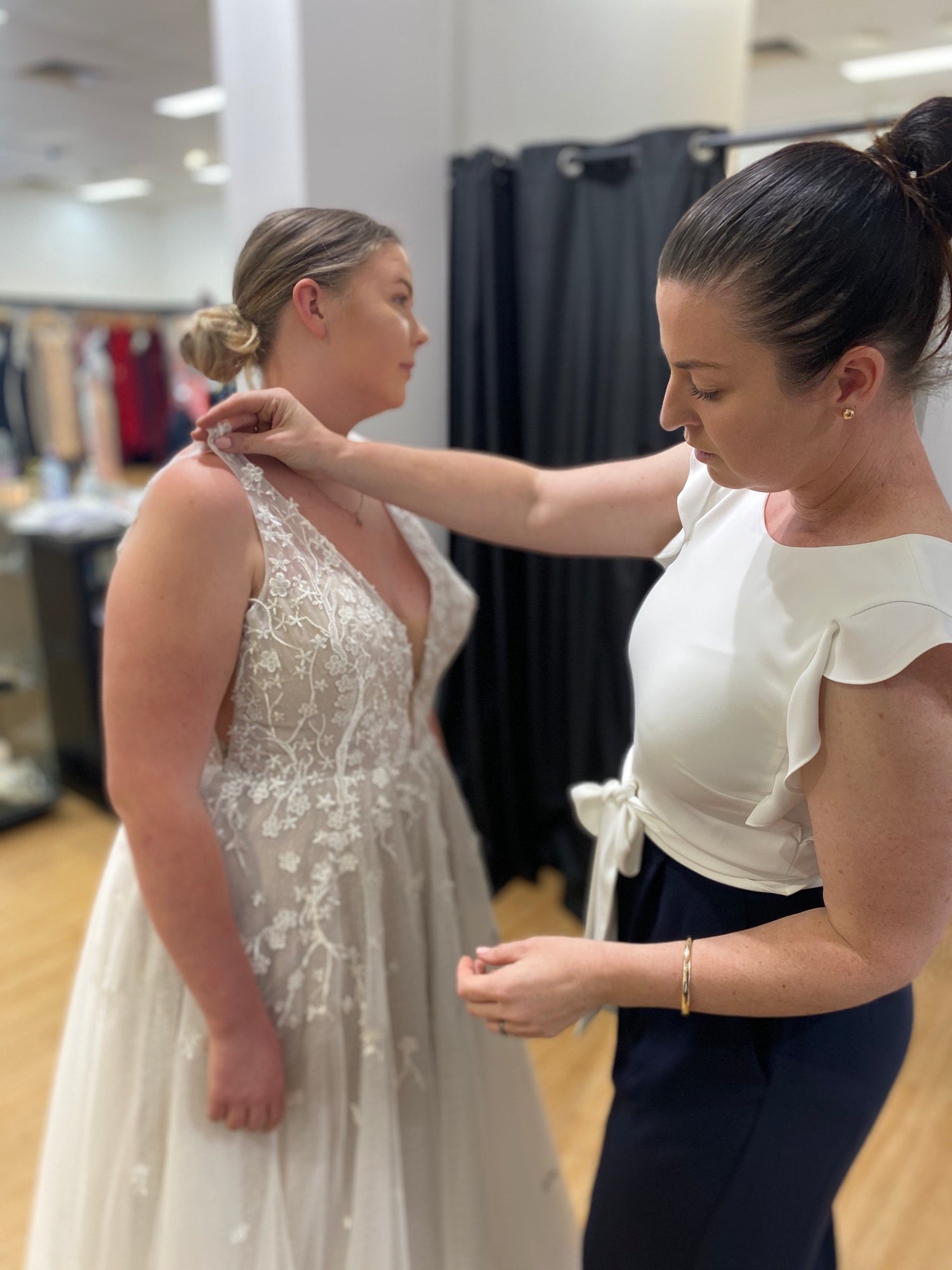 The Complete Bridal Shopping Experience
You'll never find another bridal store who will look after you like we will.
We have an extensive range of bridesmaid, evening gowns and cocktail dresses including brands such as Sorella Vita, Tania Olsen Designs, Les Demoiselle, Miss Anne and Jadore/Nicoletta and Wendy Ann.
We Love
The relief on your face when you realise this shopping experience is going to be different.
Seeing your face light up with excitement when you find the perfect dress.
Seeing the delight when you come in for your final fitting.
We love seeing the joy on your face on your wedding day. After all, that's the final destination. And we know a big part of that joy comes from the journey you take finding your beautiful dress.
Book an appointment
Say yes to the dress!
Book an appointment for your one on one appointment with an expert bridal stylist - we are truly diverse in sizes and styles and definitely have your dream dress waiting for you!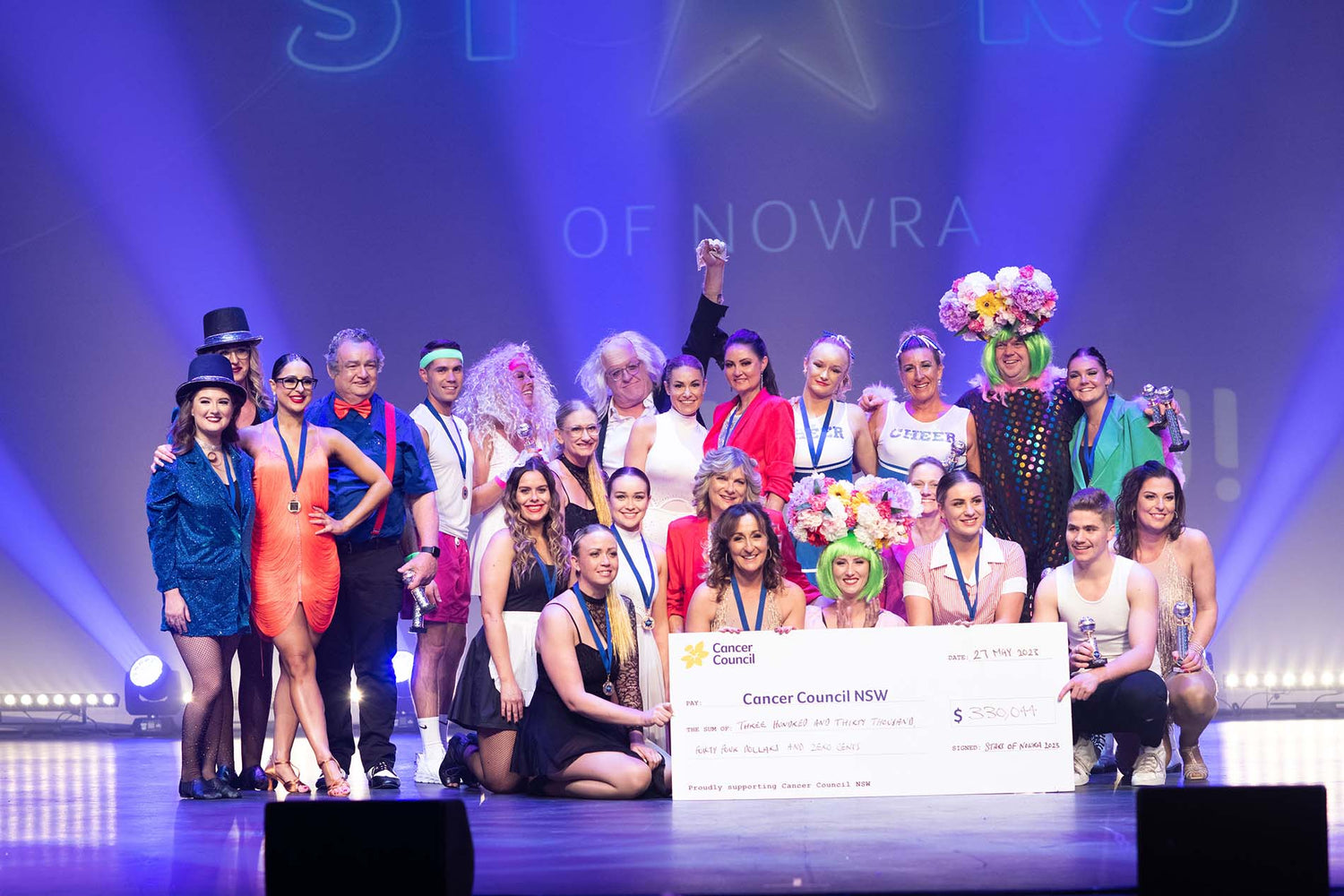 Our Community Involvement
We support as many local community events, fundraisers and school fetes as we possibly can including Share The Dignity, The Homeless Hub, The Nowra Show Young Woman Programme and Bravehearts.
In January 2023 our owner Kim agreed to take part in "Stars of Nowra" the major Cancer Council of NSW yearly fundraiser. Dedicating 12 weeks to raising money for local cancer patients whilst also learning a dance routine and running the shop full time we were super proud of her committment.
Raising $44,000 for the Cancer Council and taking out the Awards for Best Dance and the Community Spirit Award was a highlight of our year and an example of our dedication to uplifting our community.